Lucy Davies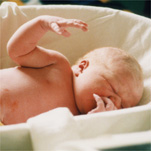 Lucy is the second child of Jennifer Goodall and Kevin Davies. Born on 30th June 1999 in West Middlesex Hospital, she is a sister to Katie and lives with them in Brentford, west London. Lucy is a half sister to Luke (16 years old) and Lindsay (15 years old), who stay with their mother, Kevin's former wife, Jackie. Luke and Lindsay often come visit Lucy, Katie, Jennifer and Kevin in their modern ground floor flat, with its lovely garden, beside the Grand Union canal. Lucy was a quieter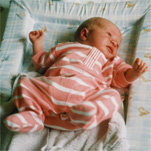 baby than Katie was at her age; she recently started at Green Dragon primary school in Brentford. Lucy can be considered at times to be the 'naughty' one, but, like Alan & Jennifer before them, Katie and Lucy have developed the ability to wind each other up. When they stay with their grandparents in Godalming they return home and give their parents a hard time (they are spoilt too much according to their mum)!
Katie Davies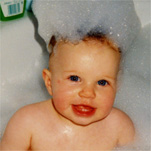 Katie is the first-born family member of the next generation. Born in West Middlesex Hospital to Jennifer Goodall and Kevin Davies on 3rd November 1997. Taking her first steps at 13 months, she inherited her mother's genes by denying her parents freedom until late in the
evening, but she has steadily improved with age! It is confidently predicted that Katie will follow her Dad's, and his Dad's, footsteps and become a lifelong fan of Brentford Football Club. Katie enjoys staying overnight with her grandparents in Godalming, so much so that when she was younger she ignored her mother on her return to Brentford. Three weeks babysitting Lucy & Katie while their parents (who won a holiday on Capital Radio) were in Australia nearly exhausted her granny (& grandpa)!